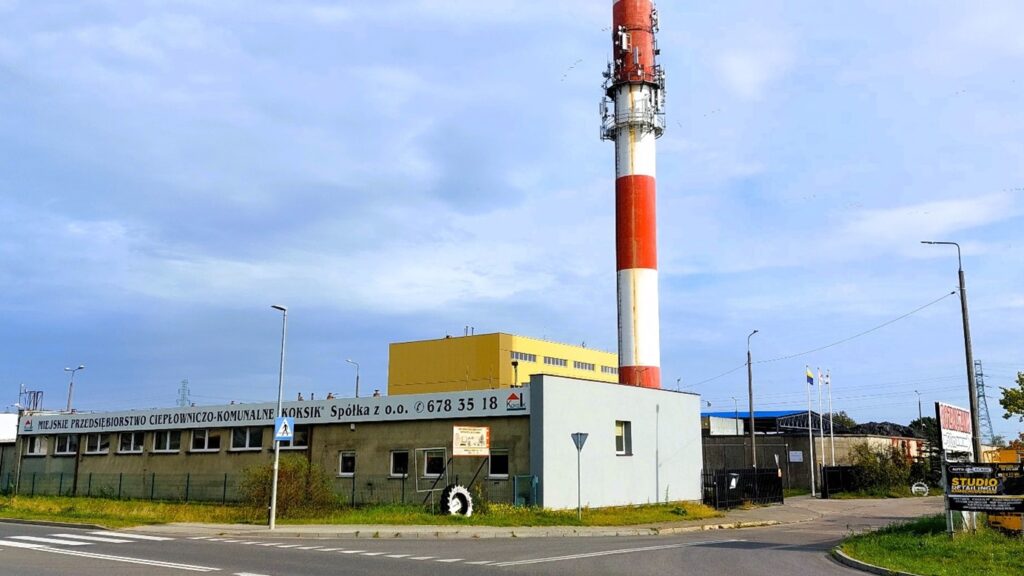 The heating plant Koksik
MPCK "Koksik" is a municipal heating plant producing and supplying heat to most housing and public facilities in the city of Reda located in Pomerania, Poland. Even though the heat source is three WR-10 boilers, fueled with coal dust, the heating plant is technologically modernized and has a dust removal system ensuring permissible exhaust emissions. Heat production and distribution processes are automated. Heat is supplied to consumers through compact heat distribution centers via a heating network made of pre-insulated pipelines. In 2022, approximately 180,000 GJ of heat was supplied to consumers. From February 2023, Koksik has the opportunity to purchase heat from the network connected to the Gdynia Heat and Power Plant, which allows the heating plant to be turned off in the summer when efficiency is very low and to reduce CO2 emissions. The company has the status of a limited liability company and employs 21 people. 
Koksik's role in 2LIPP
Joining 2LIPP is related to the search for modern and ecological heat production technologies. Koksik has the infrastructure enabling the installation of ecological solutions replacing the heat source based on coal fuel. From the moment of connection to the Gdynia heating network, there is a possibility of wider use of the stored energy. Koksik also has a database to determine the level of energy demand. 
Visit the website here.